YOGA HIGH IS FINALLY REOPENING!
The date we have all been waiting for! Are you ready to get your daily dose of high vibes and get high on life again? We sure are! And we cannot wait to see you all sweating, stretching and strengthening.  Here is everything you need to know – so please have a good read!
HERE IS EVERYTHING YOU NEED TO KNOW ABOUT OUR REOPENING STRATEGIES.
YOUR SAFETY IS OUR NUMBER ONE PRIORITY!
CLASSES & BOOKINGS (MINDBODY)
All classes are limited to only 20 – so you MUST BOOK ONLINE VIA MINDBODY.
We have added a few more classes to the schedule to try and accommodate everybody and will be watching closely the numbers and add more as we see fit. All your other favourite classes will remain the same.
All bookings and payments to be made via the Mind Body app prior to class.
If you get on the wait list, it is up to you to keep an eye on your emails as this is how Yoga High will inform you if you have moved up the list and into the class.
If you do not show or cancel nine hours prior to the class, there will be a $25 No Show Fee. If you are on a 10 or 50 Class Pass and you do not show, that class will be forfeited
Unfortunately no back to back classes are permitted on the same day/per student. Let's give everyone a chance to get their sweat on.
Yoga High will only take bookings a week in advance.
There will be a 15 min window in order for us to clean in between classes to adhere to the strict government guidelines in keeping Yoga High safe and hygienic.
We ask that you wait outside until 5 mins before your scheduled class starts.
We ask that you stay home if you are feeling a little off – the same will be asked of the Yoga High teachers and staff.
Leave everything in your car – the only things you need are your mat, towel, water and car keys. We will sell drinks but with a $10 minimum for the EFTPOS machine.
All equipment have had a deep clean but will not be used for the time being. You are more than welcome to bring your own hand weights, straps, yoga blocks and bands. Please ensure you remember to take these home as we will dispose of them should they get left behind. We want a safe and clean Yoga High environment the whole time.
No use of the changerooms/showers/toilets. Use of toilet only and unless it is an absolute emergency.
Lockers will not be available for use.
Please use the hand sanitiser as soon as you enter Yoga High and again before you exit the building.
All Yoga Heart memberships will now be at the standardised rate of $121.33 and will reactive within the next week. There will be no more $99 memberships.
If you have SUSPENDED your membership – you will need to EMAIL us NOW if you want to reactivate it and resume your practice with us.
We expect that we all observe these procedures.
All our teachers have completed the Infection Control Training – COVID 19.
Let's work together to create a happy and harmonious process; a loving and peaceful sanctuary where we can all get our good dose of high vibes and
GET HIGH ON LIFE FINALLY AGAIN!
New to yoga or new to Yoga High?
GET UNLIMITED ONLINE REAL TIME CLASSES for $49
Join us for your first 21 days in the Yoga High studio with Unlimited Classes for just $49. Our introductory offer is the perfect chance for your to flow with us, build your strength and get hooked on the #yogahigh feeling.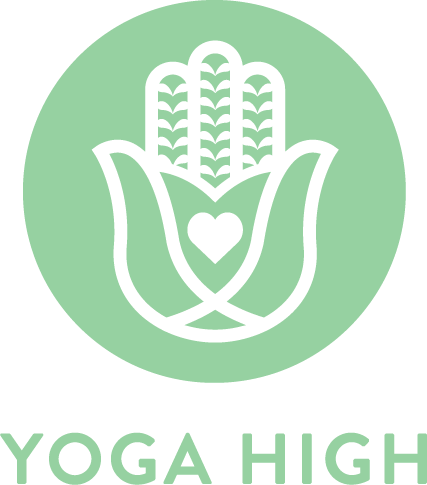 "As an adult, I could never commit to any form of exercise, let alone sticking to a regimen! The professional team lead by Anne Marie & Mic have created a clean, welcoming and most importantly, nurturing environment whereby anyone can achieve their wellness goals. Today I am 30kgs lighter and have a greater understanding and appreciation of my body. I say, embrace the warmth of the hot room and its people! I did and it has changed my life.."Peter Soukos
"When I checked out Yoga High I felt at home straight away! The Hot HIIT Pilates was a great way to get used to the feeling and I always come away energised! I sleep better now and cope so much better with anything that life throws at me to challenge me, all thanks to Yoga High! I think I parent better now too as I'm less stressed out."Robert Don
"LIFE CHANGING - this is exactly what I have been searching for. I am on the tail end of the $49 for 30 days trial and will be purchasing the membership and definitely continuing. I LOVE IT. My whole outlook on life has become so much more positive and I'm generally feeling so much happier - so much so that my partner told me the other night that I have to continue going as I'm back to my old happy self! Yay! Thank you everyone at Yoga High"Sophie McNutt
"It has been and still is an amazing journey where every class is a challenge for me both spiritually and physically but Mic and Anne Marie and all the instructors there make it a special experience each and every time. It has become a major part of my life thanks to the experience at Yoga High."Carl Wraith